Friday, April 12, 2019
#WLAM2019 TEAM MEMBER SPOTLIGHT: MEGHAN DIECCHIO, LANDSCAPE ARCHITECT
An Ann Arbor native, HAA Landscape Architect Meghan Diecchio spent the start of her professional career on the west coast. She received her Bachelor of Arts in Political Science from William Jewell College and her Master of Landscape Architecture from University of California – Berkley.
"My master's thesis project focused on a Detroit community and, through my research, I learned about HAA," Meghan said. "I appreciate the multidisciplinary nature of HAA's work and our commitment to advancing the Detroit community."
In 2017, she returned to her home state and joined the HAA team. Having been in the profession of landscape architecture for eight years now, Meghan enjoys several aspects of the field — she loves the broad nature of her work; the variety and complexity of the problems she has to solve; and the grounded, concrete outcomes.
"I've really enjoyed working on our Ferndale Parks projects," Meghan said. "We've had the opportunity to engage with the community in shaping the future of the parks. And we'll have three projects under construction this summer!"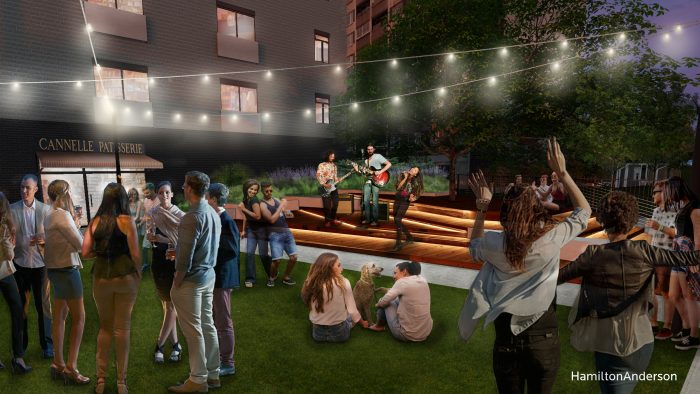 This post is part of HAA's celebration of World Landscape Architecture Month, an international celebration of landscape architecture. As part of the celebration, we are spotlighting the staff who make up our award-winning landscape architecture team.