Monday, April 8, 2019
#WLAM2019 TEAM MEMBER SPOTLIGHT: DEVYN QUICK, LANDSCAPE DESIGNER
Devyn Quick joined HAA shortly after receiving her Master of Landscape Architecture from the University of Georgia in May of 2018. She also received her Bachelor of Arts in Business Economics with a minor in city and regional planning from Grand Valley State University in 2012.

"My motivation for joining this field stems from my family's history as early loggers in the Pacific Northwest," Devyn said. "From an early age, I was taught to admire and respect the environment and its many resources, and a majority of my childhood was spent exploring the forests and beaches where we lived. However, as I grew older and my interest in the landscape intensified, I began to witness the conflict between unsustainable development and the natural environment, and I wanted to be a part of the effort that looked to help resolve this tension and enhance the recovery process."
Through her career as a landscape architect, Devyn hopes to provide the field with new strategies for community engagement, ecological design and sustainable development through the creation of resilient systems and the empowerment of urban communities to integrate the natural and built environment for a healthier, more resilient future.
After living in Georgia for three years, Devyn decided she wanted to move back to Michigan to be closer to friends and family. Detroit consistently rose to the top of her list of potential cities to return to.
"The work and projects coming out of the city possess so much promise and imagination, and reflect a major shift in site design and planning by redefining how we think about Rust Belt cities," Devyn said. "In my mind, Detroit was the type of design environment I wanted to be surrounded by as I started my new career."
Although the project is still in its early weeks, Devyn has enjoyed the work HAA is doing with Clark Park in Southwest Detroit.
"Since its inception in 1890, the park has formed a deep connection with the surrounding communities, and even before then, the site's history is rich and complex," she said. "Being able to envision and define how this park is going to serve the community and its users for the next 50 years is an extraordinary opportunity, and I feel incredibly honored to be a part of the design team on the project."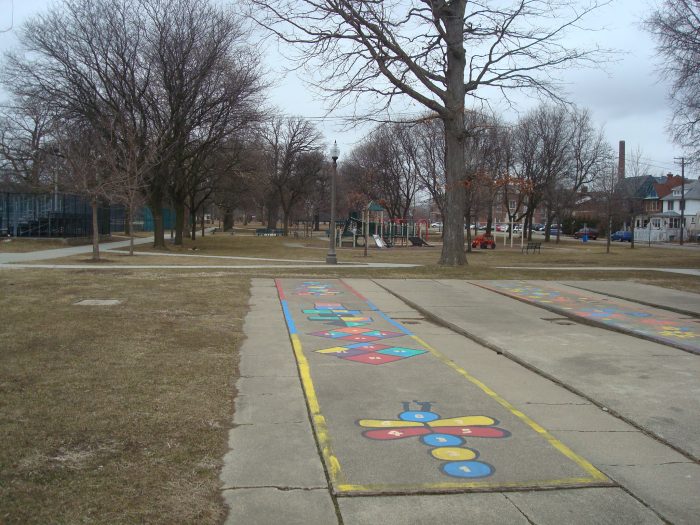 This post is part of HAA's celebration of World Landscape Architecture Month, an international celebration of landscape architecture. As part of the celebration, we are spotlighting the staff who make up our award-winning landscape architecture team.