Wednesday, April 10, 2019
#WLAM2019 TEAM MEMBER SPOTLIGHT: DANA HERNALSTEEN, LANDSCAPE DESIGNER
Dana Hernalsteen is a native of the Metro Detroit area who joined HAA in June of 2016.
"I haven't found a city that is more honest, raw, gritty and has more potential than Detroit," she said. "I feel I am in the right place at the right time and what is better than that?"
Dana received her Bachelor of Landscape Architecture from Michigan State University. She describes herself as a steward of the earth — a creator of places and spaces. Her aspirations to make a difference while helping, serving, guiding and encouraging people is what drove her to the field of landscape architecture.
"Design helps me to facilitate these aspirations," Dana said, "to communicate and engage; to bring visions to reality; to create a moment in a person's life. Luckily for me, landscape architecture generates endless opportunities to do so."
One project that has been especially enjoyable for Dana during her time at HAA has been Brush Park/City Modern.
"I have been part of every phase through its fruition," she said. "It is very cool to see your hand-to-paper design translating into actual tangible elements through construction."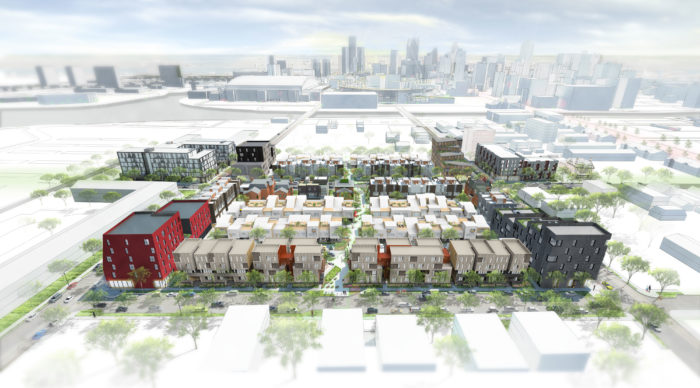 This post is part of HAA's celebration of World Landscape Architecture Month, an international celebration of landscape architecture. As part of the celebration, we are spotlighting the staff who make up our award-winning landscape architecture team.