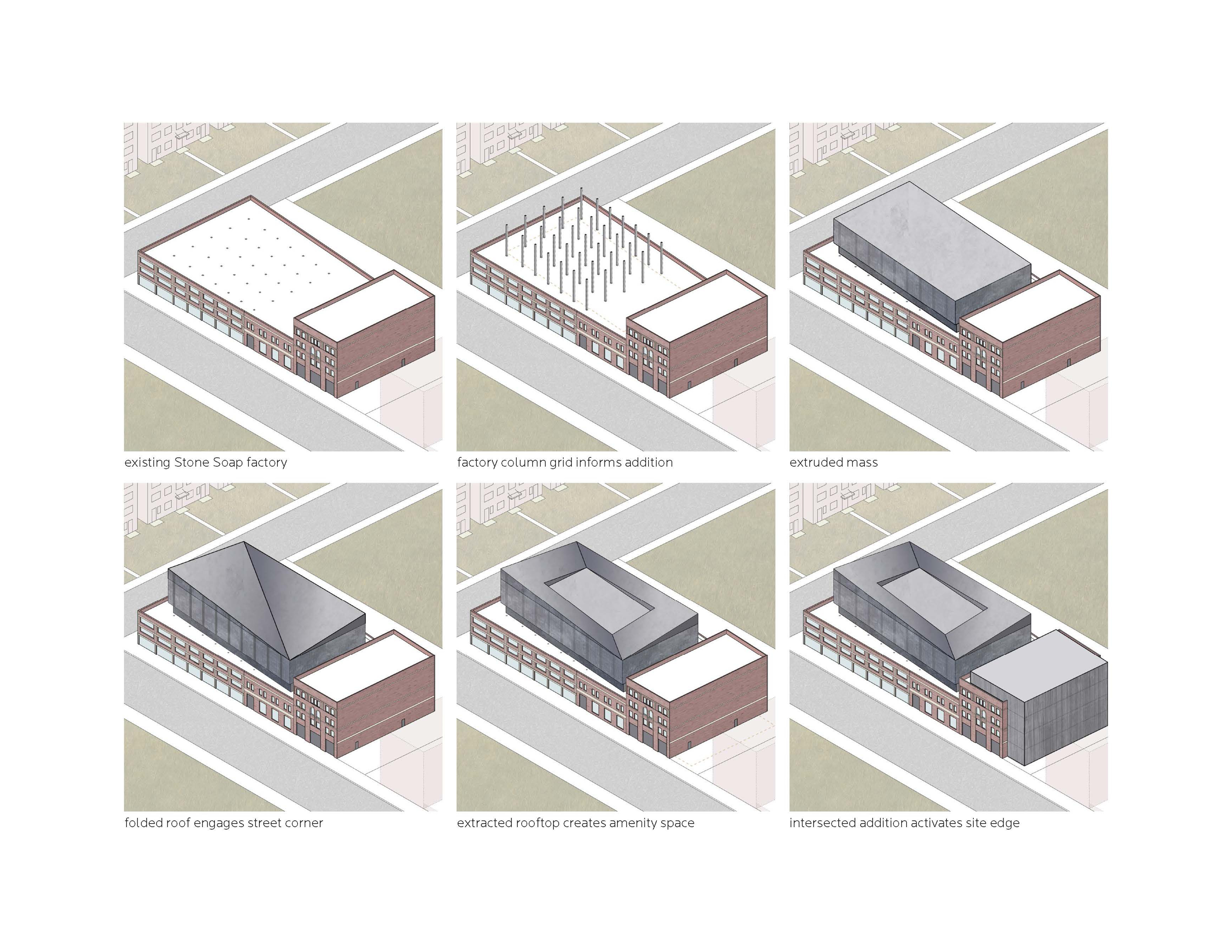 Located just one block north of the Detroit Riverfront, the site is part of the East Riverfront District, an area where recent investment has turned a once unused industrial space into a popular, activated destination in the city.
The proposal looks to both revive this historic structure into 87 contemporary units of Class-A, market-rate and affordable housing choices and activate the area with 7,000 sf of ground floor grocery/market space while adding to the vibrant pedestrian experience that already exists in the East Riverfront District.
The development lays the groundwork for an amenity-rich residential opportunity for people looking for industrial luxury. HAA's design reinvigorates the urban fabric using contextually-sensitive and sustainable design principles of nature and ecology, community connectivity, neighborhood experience, neighborhood engagement and equity.
Disciplines
Architecture
Interior Design
Planning / Urban Design
Site Design
Type(s)
Housing
Idea / Concept
Retail
Services
Architecture
Cost Estimating
Design Guidelines
Feasability Analysis
Historic Preservation
Interior Design
Planning
Space Planning
Urban Design
Client
LOCATION