Tuesday, April 27, 2021
Meet Julian Sabin, Landscape Designer!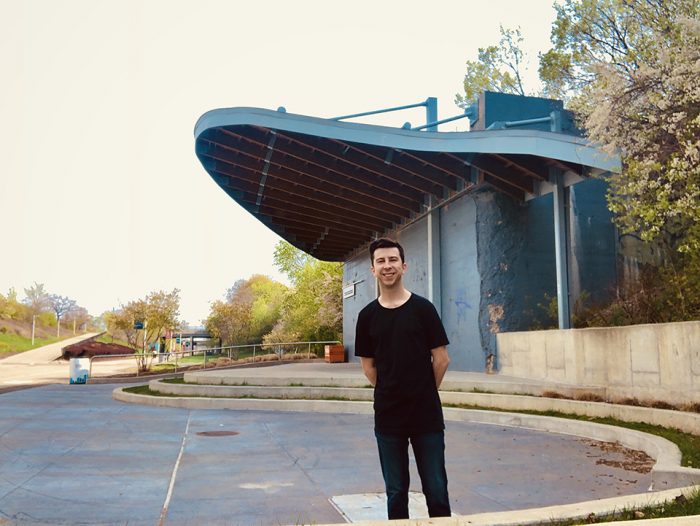 Julian joined the HAA team 4 years ago after receiving his Bachelors of Landscape Architecture from Iowa State University.
Since beginning his career as a Designer at Hamilton Anderson there has been a wide variety of projects that he has been fortunate enough to be a part of, including the Solanus Casey Center Master Plan, the Motown Museum Expansion, Wanda Park in Ferndale, Merit Park in Detroit and the Hudson's Site Redevelopment.
"To me Landscape Architecture is about designing and creating opportunity. The profession its self is multi-faceted and quite diverse in the work we are able to do and achieve. From designing parks and plazas, to ecological and urban master plans and everything in between. We are able to focus on so many different typologies and systems in the natural and built environment that all have the chance to positively impact people on a daily basis."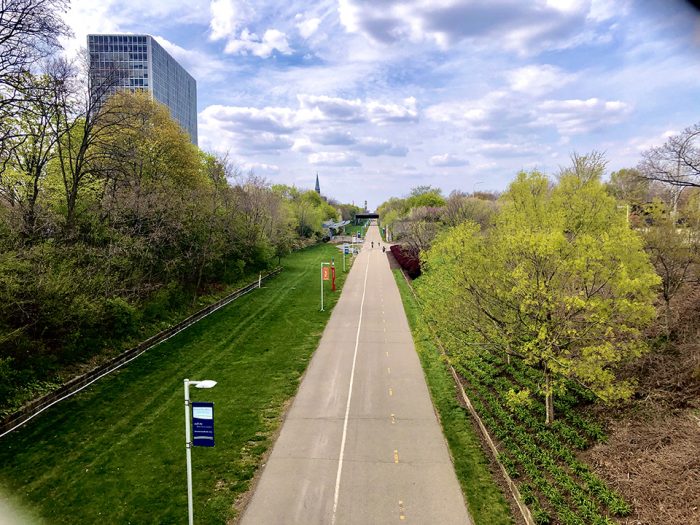 "I am particularly passionate about urban design, and amongst everything happening and changing in Detroit there is one area that I find myself drawn to quite frequently and I think is a catalyst to urban design and new opportunity, the Dequindre Cut. This piece of Detroit is unique as it created a shift in putting pedestrians and bikers first. The concept of a greenway is not a new, but for Detroit, it's the start of something spectacular. Since being completed in 2016, the Dequindre Cut provides a direct link from Eastern Market to the River Walk. From there, the River Walk allows access to a larger network that will continue to grow in the coming years."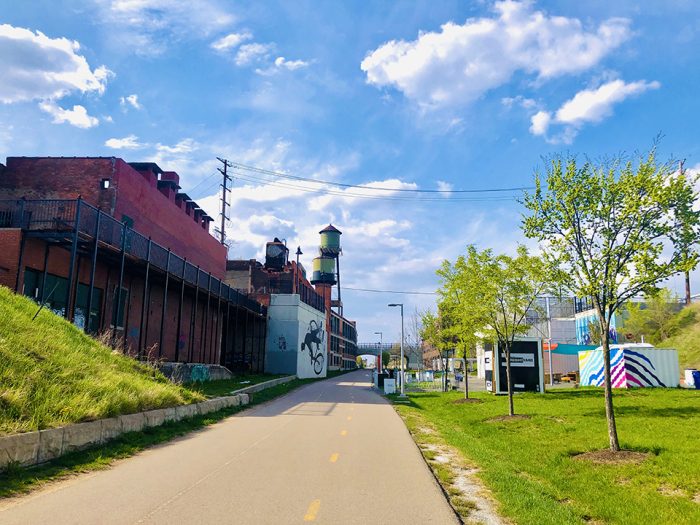 "Hamilton Anderson didn't directly have a hand in the creation of this greenway but was award the Campbell Memorial Terrace, a multi-purpose outdoor stage just off the Lafayette St. trail head. I see this area being used for all sorts of activities; performances, gatherings, poem readings and even breakdancing sessions. Regardless what is happening, it always brings a smile to my face, not just, because HAA designed it but also simply because so many diverse groups are utilizing it and is acting as stepping-stone to more added features and developments to the Cut."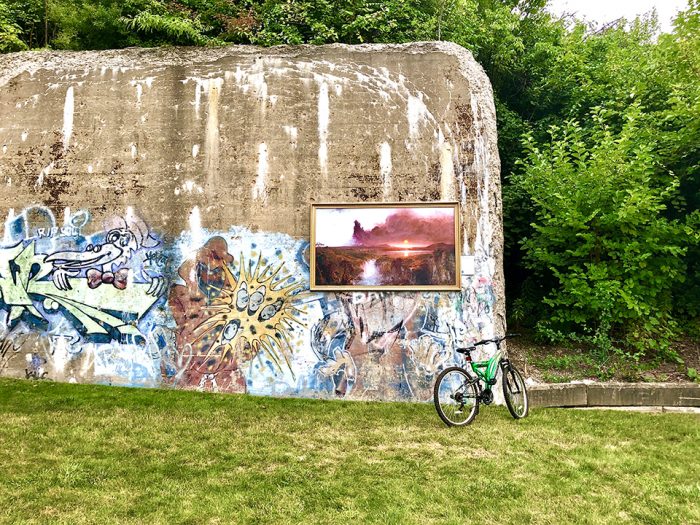 "I believe this pedestrian highway along with other greenways coming online in Detroit will help to connect neighborhoods and create economic development in the near future. Imagine restaurants, retail, entertainment and housing all connected via a pedestrian-oriented focus. You then start to create a destination with a completely new typology within the city, one that sits and interacts directly with a greenway. The opportunities that stem from simply connecting destinations with a focus on walkability will ultimately create a more vibrant and exciting experience for all users…"

"These kinds of ideas and vision help drive me to push the status quo of what we perceive to be working in an ever-evolving city and world. I believe Landscape Architects can help pave the way as they hold these visions to help create a brighter future."
This post is part of HAA's celebration of World Landscape Architecture Month, an international celebration of landscape architecture. As part of the celebration, we are spotlighting the staff who make up our award-winning landscape architecture team.