Friday, April 23, 2021
Meet Devyn Quick, Landscape Architect!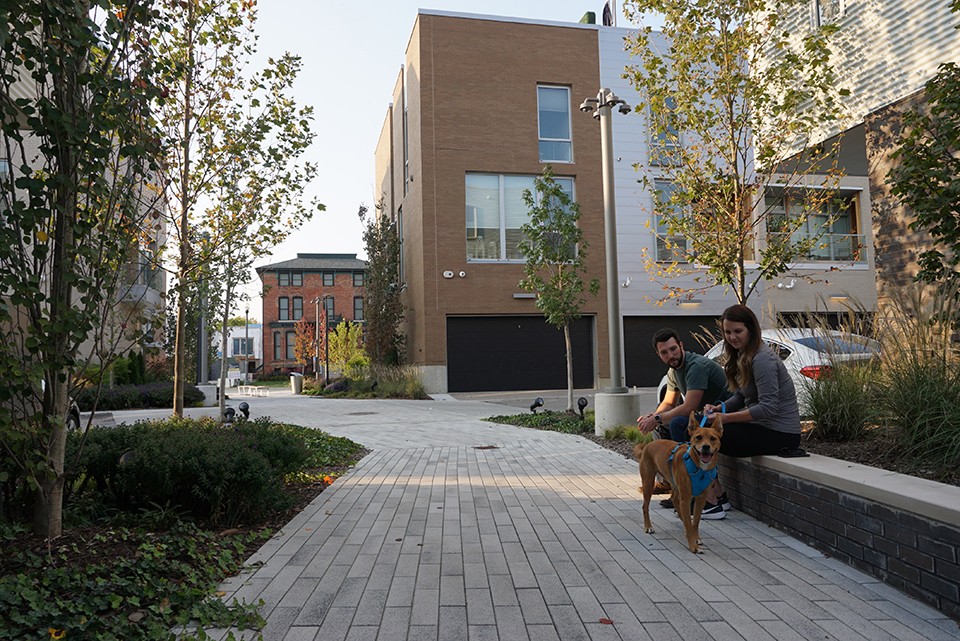 The Mews at City Modern Detroit
Devyn joined the HAA team 3 years ago after receiving her Master's of Landscape Architecture from the University of Georgia, and has recently advanced from designer to landscape architect upon completing her state licensing requirements.
"While my path to landscape architecture has not been a direct one," as she spent 3 years working for a marketing and media company prior to starting her graduate career, "my motivation for pursuing the field stems from my family's history as early loggers in the Pacific Northwest. From an early age, I was taught to respect the natural environment and its resources, and growing up in Northern Michigan only intensified that admiration."
However, with a background in business economics and urban planning, she also began to witness the negative effects unsustainable development has on the environment she holds dear.
"Preserving ecological systems and providing communities with economic opportunities are equally important endeavors, but one should not have to be sacrificed for the other's success. Finding ways to blend the two has long been a driving force behind why I entered the field. I hope, through my work and continued studies, I am able to create resilient, hybrid landscapes and empower communities to integrate the natural and built environment."
This post is part of HAA's celebration of World Landscape Architecture Month, an international celebration of landscape architecture. As part of the celebration, we are spotlighting the staff who make up our award-winning landscape architecture team.