Wednesday, June 6, 2018
Employee spotlight: Doug Atkinson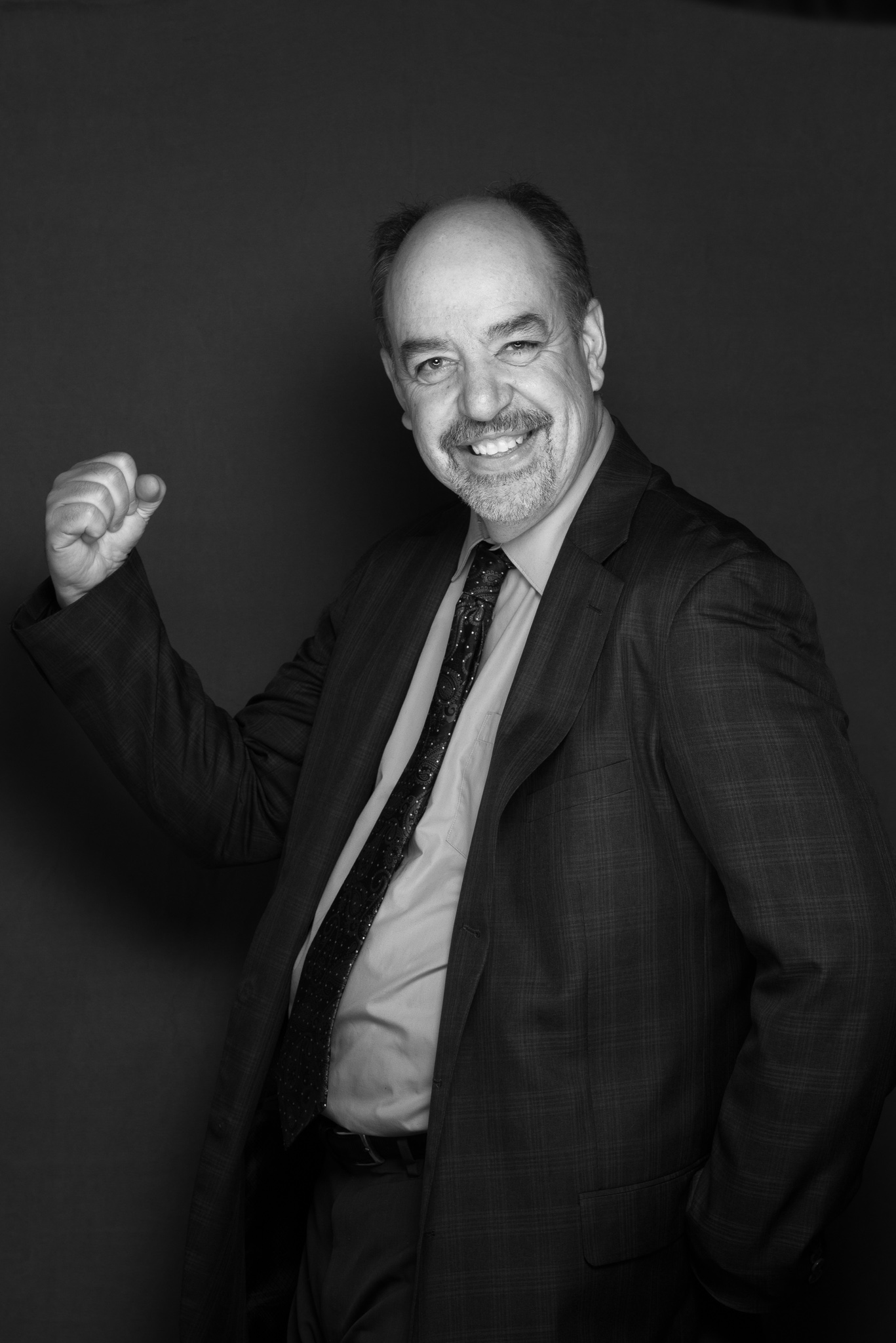 Twenty two years ago, Doug Atkinson sat in Suite 200, sweat dripping from his forehead from the intense heat the late-spring weather created inside the studio. The Detroit native had recently moved back to the city from Boston, where he spent a few years working on historic projects. After working at some smaller firms and even starting his own firm in Ferndale, he found himself joining a team of eight at Hamilton Anderson Associates, whose friendly and welcoming nature left a strong impression on him from the onset.
Over two decades later, Doug's in the same place – and he's worked his way well up the rankings to Director of Community Development and Principal at HAA. It's not nearly as hot in the studio as it used to be, but the people-focused culture of the firm that he remembers from the start remains the same.
"I don't think anyone plans to work 22 years in one place," Doug said. He credits his ability to do this to the multi-disciplinary nature and the vision of the leadership team at HAA, which he says allows the flexibility for people to explore and chase their passion.
"I do not believe there is another firm locally that gives you the opportunities you get at HAA," he continued. "If you have the drive and passion, you can set your own goals and be successful."
Each day, Doug puts his passion of working with community groups/developers, non-profits and cities to help retain and rebuild urban areas to use, not just in Detroit, but also in its older inner ring suburbs.
"My career goals were in historic rehabilitation and residential sectors and to this day, I still enjoy these projects," he said. "Helping envision a project and seeing it through completion is one of my greatest joys."
Doug grew up in the Plymouth/Wyoming neighborhood of Detroit, where he remembers taking the bus to go downtown, to the movies and shopping. He credits his appreciation for historic buildings and neighborhoods to his mother, who used to drag him to every church in the city. He earned degrees from Macomb Community College, Lawrence Tech and the University of Michigan.
Today, he, his wife, his son Alex and their many pets call St. Clair Shores home. Doug volunteers on several boards and community groups across the city, and his geeky love of Detroit's Thanksgiving Parade led him to become a member of the Parade Company. He's a homeowner, and in his spare time, he remodels bathrooms, kitchens, decks and garages. If he could wish for anything in the world, it would be world peace.
Whether he's sifting through proposals, making follow-up calls, managing projects, leading some smaller projects, attending a meeting, contacting old and new clients, or going on a walkthrough, there really isn't a typical day in the life of Doug. What he values most is making connections with people and helping others kick-start projects.
"In 22 years, I've never run out of things needing attention," he said.
Some call Doug an HAA "Lifer," and as part of this title, he's taken on the responsibility of working with leadership to solidify the legacy of the firm so it can transition into the next generation without leaving behind its past. Specifically, he's working to ensure that processes, ownership, leadership and loyalty are strong and woven into HAA's day-to-day operations.
He's also looking to begin sharing his expertise in community development/historic rehabilitation through a series of blog posts. Ultimately, he's hopeful that the way HAA is currently operating will lead it to become a powerhouse in its industry.
"I'd like to keep the fire burning here," Doug said. "I want to continue to nurture new clients, build relationships, develop new projects, and mentor staff and leadership. I am excited to see where we go."
And after taking a career path which began a little scattered before becoming more stable, the lessons he's learned along the way have left him with plenty of advice to share.
"Life and careers are not a sprint race. They are marathons and require forward movement every day," Doug said. "You need to learn new things, practice lessons learned, share your information with others, make a friend, do something spontaneous. There will be hills and valleys, but you'll survive."