Wednesday, November 8, 2017
Art Show Series, Artist No. 2: Jessica Lozen
The staff at HAA is made up of dozens of talented and creative individuals. To highlight this, HAA had its first-ever Art Show to showcase the work our staff does outside of our office walls on Randolph Street. The Art Show kicked off with a gallery on Oct. 18, and afterward, the pieces were moved and installed on the walls around the office. Each week, the Art Show Series will highlight one artist and the work they submitted.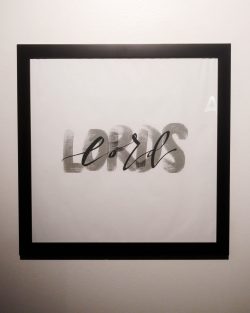 Artistic inspiration 
The inspiration behind Jessica's piece comes from her faith and relationship with God. Yahweh, which is the title of the piece, is translated to God in Hebrew. Jessica's faith is a constant reminder to keep moving forward, and this is what consistently encourages and inspires her artwork.
Background
Although she works in many different mediums, Jessica's passion for the art she creates comes from her background with anxiety and her faith. Being able to release her creative thinking onto paper or canvas calms her heart and mind, and it is a way for her to leave stress at the food of "Yahweh" and remain positive through any situation.
Favorite medium
Jessica's favorite mediums are watercolor and pen/ink combined.
Favorite artist
Jessica's favorite artist is Quizi, who has done many local pieces in Detroit and has a style that correlates closely with hers.
Jessica is a Junior Interior Design at HAA.