Friday, June 5, 2020
A message from our President, Rainy Hamilton, Jr., FAIA, NOMA
Hamilton Anderson Associates (HAA) was founded on the principle of bringing individuals and groups together from diverse backgrounds, cultures, ethnicities and experiences to craft creative design solutions to urban problems. This has been part of our DNA from the beginning twenty-six years ago.
We stand with, and support, all those who are peacefully protesting the inhuman and brutal murder of George Floyd. We offer our sincere condolences to the family and friends of Mr. Floyd. We honor his memory and the love he shared with those he knew.
We also honor his memory by continuing our mission to contribute in a positive way to creating environments that uplift the human spirit; places that promote working, living, worshipping and playing together in the spirit of love. We are visionaries and we see a world where all are welcomed to the table of society.
As an African American owned design practice we are inspired to witness our young citizens of all nationalities and ages across the world, working together to protest racial injustice and discrimination that has been the silent, yet ever present, ill of this country. To see companies, both large and small, finally speak publicly and take a position for inclusion and equity for all, is a momentous time in our history.
A friend and colleague shared a quote with me last week, which I believe was said by Van Jones, which I now understand and support; "It is not the victim's role to fix the historical racism". We are asking and demanding that you stand with us and speak and act against racial discrimination at all levels. Discrimination, harassment nor bigotry has never had a place at HAA and now it is time to squash this virus throughout America!
We challenge our political leaders to review current laws, policies and practices to provide the tools to facilitate this transition to a more inclusive and equitable community.
We will continue on our mission and support those statements published by the National Organization of Minority Architects (NOMA) and The American Institute of Architects (AIA). NOMA's call to action – to be BRAVE – banish, reach, advocate, vote and engage. We encourage you to participate!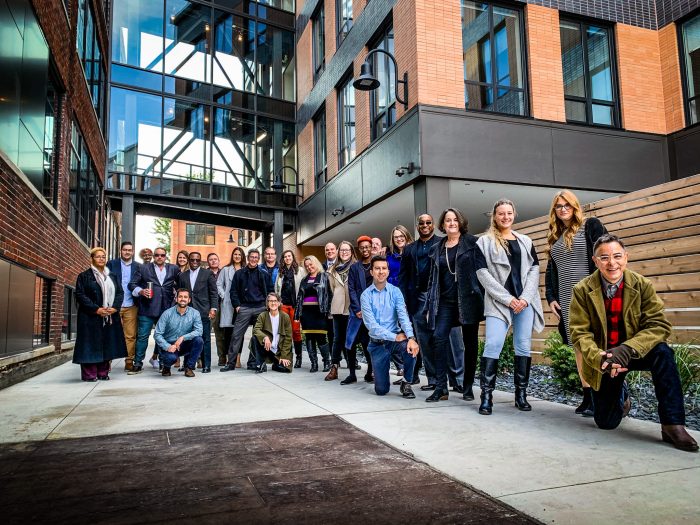 #WeNeverLeft
#WeAreDetroit
#ICan'tBreathe!
#BlackLivesMatter